No matter what you think about the latest healthcare reform (dubbed Obamacare), the fact is that things are starting to change in healthcare. We have amazing technology, and there are plenty of smart people out there with great ideas on how we can use technology to implement better healthcare for all. Indeed, if you are working in health administration, you will soon find that changes and innovations are coming. If you want to be up to date on some of the latest thinking with regard to healthcare, one of the best things you can do is to see what's being said on the topics of public health and medicine at TED.
TED is a small nonprofit organization devoted to the spread of knowledge. TED sponsors conferences, and provides thousands of free and open lectures online. The organization's devotion is to Ideas Worth Spreading. While TED stands for Technology, Entertainment, Design, the scope has widened to include almost any subject. Healthcare talks (some from TEDMED) are available, with the intent of providing innovative and game-changing ideas to make healthcare more accessible and affordable to more people. If you are interested in the latest advancements an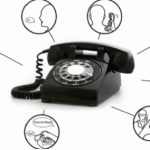 d thinking in healthcare, here are 10 incredible video lectures from TED:
Did you enjoy this article?